My Team
Whether you are a novice to the world of financing or an experienced investor, Noel and his team are available to assist you. The inherent focus of the team approach is to allow Noel to be the front-line point of contact for his clients along with customer service. The responsibilities of managing the program portfolios are supported by Northwestern Mutual Wealth Management Company.
Noel relies not only on his own experience and expertise, but also on the knowledge and strength of this team of professionals available through Northwestern Mutual.
"Live by design, not by default" is Noel's mantra. He creates each client's portfolio based on a mix of math, science, and heart. His team subscribes to this viewpoint affording exceptional client interaction and communication to be the gold standard.
Together, Noel and his team will provide guidance, support, and knowledge to achieve your financial goals.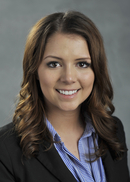 Alyssa Christine Johnson
Office 518-785-4141 ext. 7980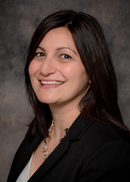 Marilena M Popolizio
Office 518-785-4141 ext. 7939